Are you searching online for a high density server? Check out the Intel 2U 16 Bays Dual Processor VSAN Server offered by RackMountPro with its Intel Xeon Processor E5-2680 v4, 24x DIMM Slots, 16x 2.5' Hot-swap HDD Bays and 1100W Redundant PSU. See pricing on the RackMountPro website or call a knowledgeable sales rep at 800-526-8650 if you have questions.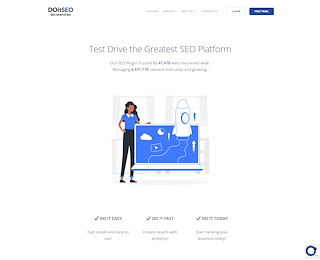 Want to make a living on the internet? Your website is going to require excellent SEO. Web-based businesses that wish to thrive must obtain well written, perfectly coded SEO. When your keywords are optimized the right way, the search engines will rank you at or near the top of their results page.
Doitseo.com
Looking for b2b marketing solutions? At Genius Central, we provide tools that promote ideas that take root. Let our innovative tools increase your reach into the global community while building your brand. Schedule a free demo of our software by clicking the 'Request Demo' link on our website. You're going to love what we can do for you.
Geniuscentral.com
Yang Ming International Corp
595 Yorbita Road
La Puente,CA 91744
Tel: (800) 526-8650
Tel: (626) 956-0100
Fax: (626) 526-0098
Rackmount Servers & Storage
RackMountPro designs and builds
top quality rack mount servers
, storage, chassis and accessories for businesses of all sizes and industries. We work with some of the most advance and reputable technology companies in the industry such as Intel, AMD, Microsoft, NVidia,
SuperMicro
, HP, Seagate, IBM, Asus and many more. Our complete line of innovative products include rack mount server from 1U to 9U, enterprise servers, advance computing solutions for HPC, Data Center, Virtualization, Clustering, Cloud Computing and GPU. RackMountPro has been the premiere choice for government agencies, major corporations, education institutions and small businesses who want to gain the competitive edge in today's demanding IT environment.
Excellence in Customer Service
At RackMountPro, providing our customers with the best service is one of our top priorities. Our team of highly training engineers, support staff and consultants are always available to assist our customers with all their needs. Whether it's to help customers find the right rack mount solution for their needs, guide them through installation and usage, or to provide fast and easy warranty and repair requests, our team of professional and knowledgeable staff will always make sure our customers come first. Just check out our Testimonials page to see some of our customers' positive feedback about our customer service.
Rackmount Servers & Storage
RackMountPro.com, also known as Yang Ming International Corporation, is located in Southern California and was founded in 1994. We started as a small computer wholesaler but has grown in the past 20 years to become an industry leader in rack mount server and data storage solutions. Our corporate headquarter and manufacturing facility in the City of Industry not only uses cutting edge technology to produce some of the best rack mount server and data storage solutions, we also following strict green manufacturing practices to make sure we are as environmentally conscious as possible. Here at RackMountPro, we strive to continue our innovation in server and data storage and IT solutions, and aim to provide even better products and services to our clients.